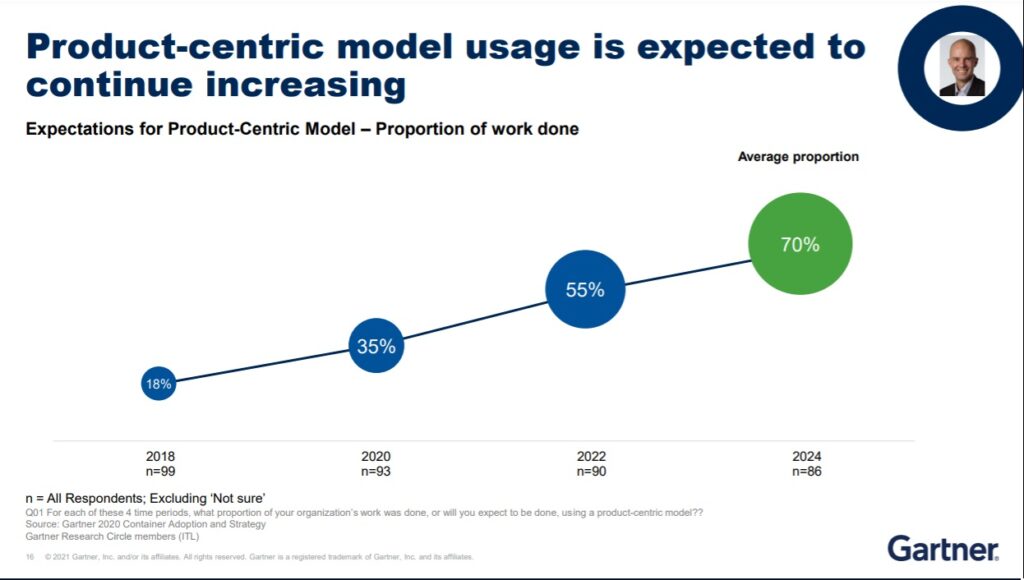 Are you ready for the transition? There is a growing trend from Project-centric model to Product-centric model; which is largely driven by the need for digital business #transformation and faster delivery of value. This is a great move given successes recorded in companies like #Google, #Apple, #Facebook etc

To get this transition right, the following are essential;

1. Definition of product – you need a common understand of what will constitute a product or product family within your organization, as sometimes IT and Business may have different perspectives.
2. Product Role – you need to define the roles and authorities of the #productmanagers , #productowners and other key stakeholders in the product organization.
3. Capabilities – you need to build the capabilities, the processes and the technologies required to successful manage the product model.
#digitaltransformation