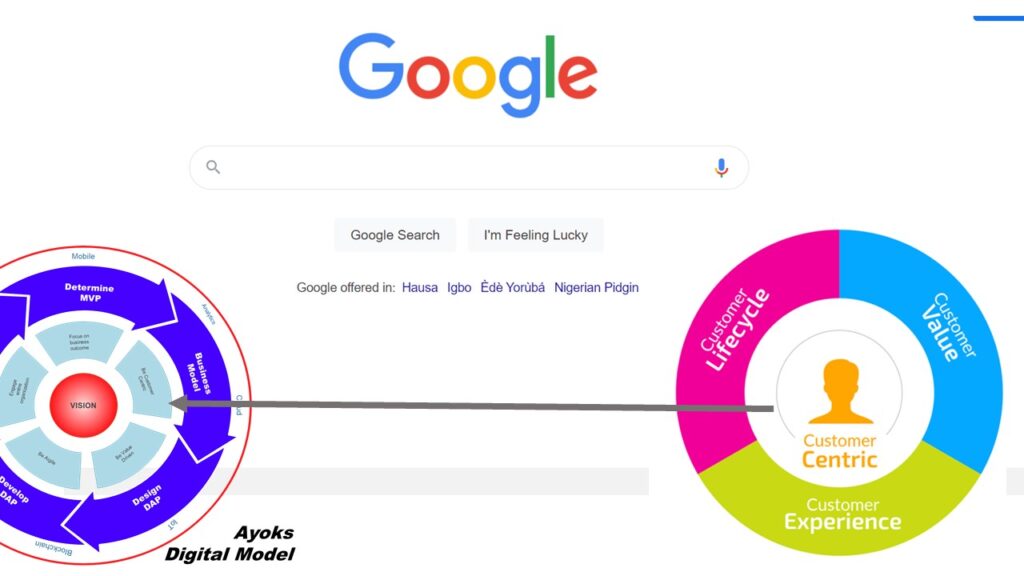 According to Statista.com, as at June 2021, Google.com  has monthly visits in excess of 86 billion. This makes google.com the most visited website in the world, a position it has held since June 2010 when it overtook Yahoo.com. Google makes most of its revenue from Ads but surprisingly, the Google home page is clean without ads. Obviously Google can make billions of dollars in revenue if it chooses to monetize the google homepage.
SO WHY HAS GOOGLE NOT MONETIZED THE GOOGLE.COM HOMEPAGE?. 
Simply put, it is to enhance customer experience; Google knows that when a user visits the google home page, the user is there for a search, and google simply gives the user a box to type in the search keyword without any distraction.
It is a fact that businesses are set up to provide value to customers and in the process make money from the customers directly (or indirectly). The principle of customer centricity demands that you put the interest of the customer to be served above your interest as a business to earn money. It's about ensuring that the customer is not inconvenienced in the process of generating revenue for the business.
The beauty of customer centricity especially in the digital space is that every effort towards enhancing customer experience, increases customers loyalty and draws more customers to the brand. As postulated in the Ayoks Digital Model, Customer centricity is a core aspect of the digital culture that drives successful digital transformation.
Yes, most businesses claim to be customer centric, customer focused etc but this is not reflected in their processes and practices and they don't get the benefits. If you don't have loyal customers who stick to your brand, you may need to review if you are truly customer centric. As you digitally transform your business, put the customer at the center of every decision and focus on meeting the customers' needs; customer centricity pays in the long term. Most of the top tech companies Amazon, Google, Netflix etc are truly customer centric and are reaping the benefits by controlling lion share of the market.
WHAT YOU CAN DO TO BE CUSTOMER CENTRIC
Understand what your customers need (or want), create a feedback mechanism using technology that checks the pulse of yours customers and identifies customer pain points so that these can be address to create a frictionless experience for the customers.
Personalize customer experience, get rid of the industrial era mindset of mass producing the same thing for everyone. Engage AI powered systems to serve the right product and experience to your customers. You must have observed that when different people search with the same keyword in Amazon, Netflix, YouTube or Google, they are served with different results because these platforms personalize their experiences based on who the customers are (customers past experiences).
According to Satya Nadella CEO Microsoft, "Digital transformation isn't just about procuring a CRM, ERP, or office automation system. It requires building out what we refer to as systems of intelligence — digital feedback loops that help you better engage with your customers, empower your employees, optimize your operations, and reinvent products and business models"