You can create a future without the contraints of the past leveraging on digital technologies. However you need an inspiring vision, the right culture and process.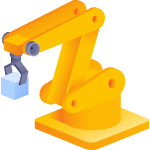 Digial Product Management
It's Never Too Late or Too Early to Get Started
Think Tomorrow, re-invent your business Today, Go digital. Start the journey today.