Digital Transformation In Era Of Era
In 2023, digital transformation is on the front burner for most businesses, however about 70% fail short of expectations. So  getting it right is as important as doing it at all.
"When digital transformation is done right, it's like a caterpillar turning into a butterfly, but when done wrong, all you have is a really fast caterpillar."  – George Westerman,  MIT Sloan.
"Digital transformation is a change in business strategy  that leverages innovative use of digital technology, to create more business value and enhanced customer experience"       –  J.C Ayoka
"There is no alternative to digital transformation. Visionary companies will carve out new strategic options for themselves — those that don't adapt, will fail."
— Jeff Bezos,  Founder Amazon
"AI is today's game-changer as it empowers businesses to operate smarter, innovate faster, and respond to the ever-evolving market dynamics with agility and foresight."       –  J.C Ayoka
"We are on the cusp of a new generation of computing that's defined not by the device, but by the mobility of human experience, and that's going to be made possible by the Intelligent Cloud." – Satya Nadella, CEO of Microsoft.

"Humans must merge with AI to stay relevant in a world of machines."
– Elon Musk , CEO of SpaceX and Tesla

"Cloud computing and machine learning will be the foundation for the next generation of computing."
– Sundar Pichai, CEO of Alphabet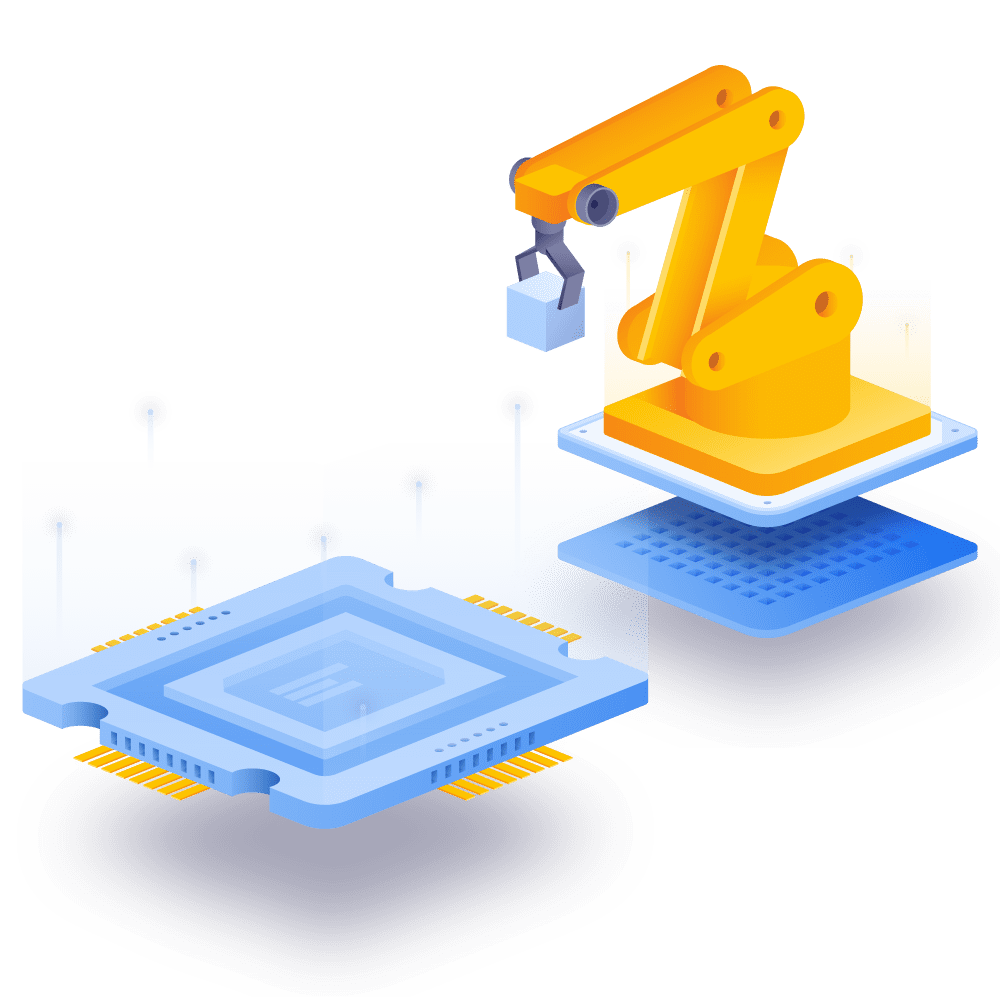 Why Digital Transformation?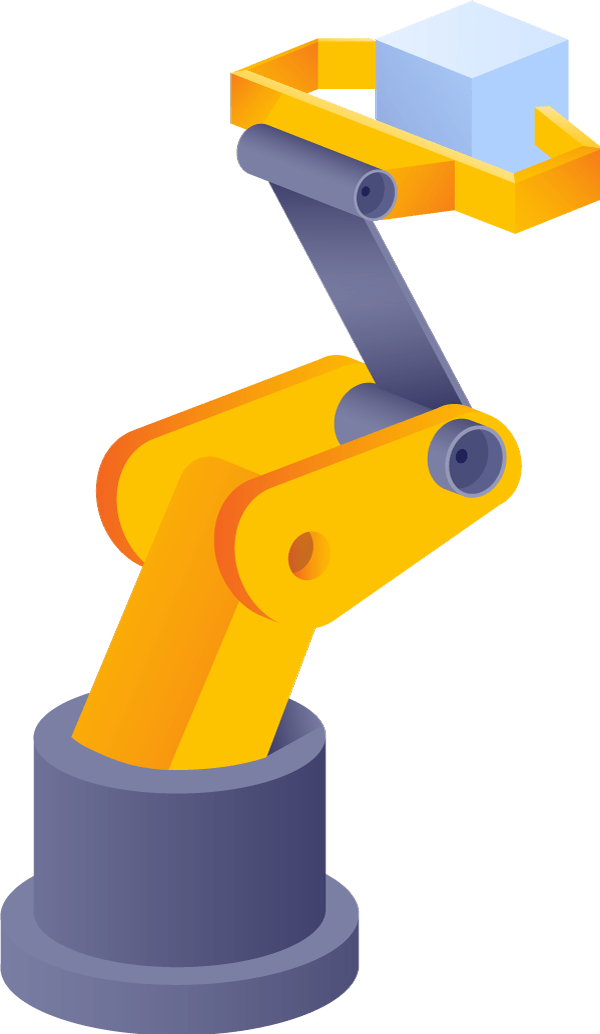 Businesses with superior digital experience achieve far more customer satisfaction and customer retention
Improved Productivity
Digital transformation enables businesses to make better data driven decisions,  manage resources better and hence achieve improved productivity.

Increased Profitability
Digitally transformed businesses achieve higher efficiency and profitability. They also achieve reduced operational cost
Ayoks Digital Model For Business Transformation
Ayoks Digital Model is a framework to guide successful digital transformation of businesses. It recommends a holistic and coordinated transformation program for businesses. It presents four elements as the core drivers of digital transformation, which must be strategically coordinated to achieve successful digital transformation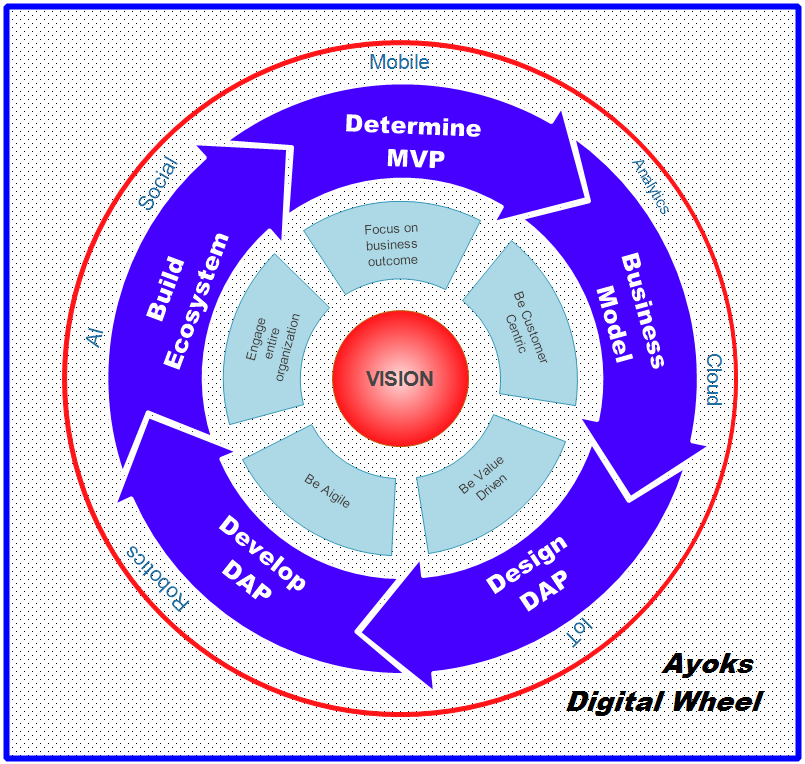 Vision
At the center of every successful digital transformation project is an inspiring vision.  Read more.

Culture
This transformation project must be supported by the right organisational culture. Read more 

Process
Digital transformation is a journey and consists of several iterative processes

Technology
Digital technologies provide the platform to enhance operational efficiency and fulfill customers' needs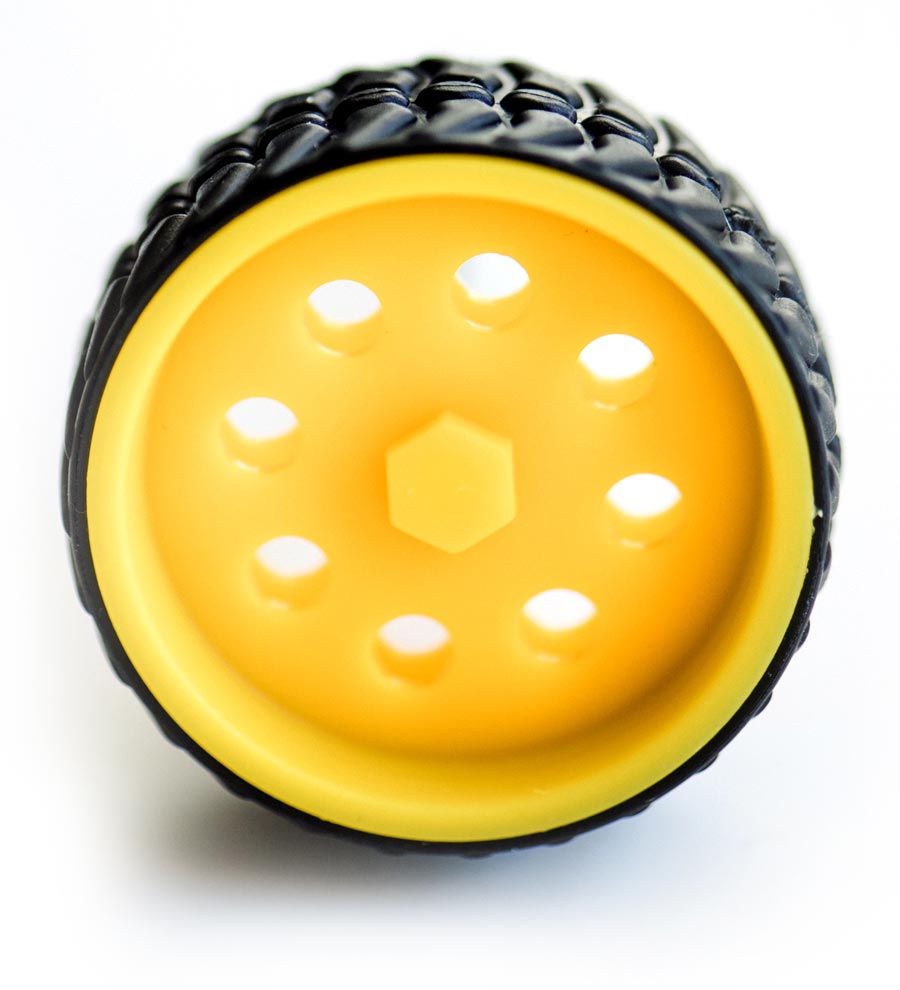 Driving Digital Business Transformation
It infers that successful digital transformations are centered around inspiring business vision, nurtured by the right organizational culture, follow iterative processes and are powered by one or more digital technologies. These are captured as different layers of the Ayoks digital wheel
The Right Way To Digital Transformation
Building Awesome Digital Products
Key Drivers Of Digital Transformation

Cloud Computing
Cloud computing offers businesses on-demand availability of computing resources to implement their digital transformation initiatives  Read more ..

AI & Machine Learning
The increasing availability and use of computers (machines)  to preform tasks that normally require human intelligence is one of the things enabling digital transformation.
Mobile
Mobile technologies used in smartphones and wearable have significantly changed how people communicate, shop, work and do business. The adoption of mobile is on the increase, according to Statista, in 2018 over 50 percent of internet traffic came from mobile devices. This is of great importance to business – hence smart businesses are adopting a mobile-first approach 

Social Media
There has been an increase in social media platforms like Facebook, Twitter, Instagram, LinkedIn etc.
These platforms dedicated to community based input, collaboration and content sharing have provided businesses new opportunities to engage their existing customers, prospect and acquire new ones

Data Science
 This enables businesses to understand customer experience of their products and services, it gives business insights to how, when and where their products and services are consumed.
This is of great importance in understanding what the customers want. This is a major driver for digital transformation of businesses

Internet of Thins (IoT)
This emerging technology creates a system where internet connectivity is extended to everyday objects like electronic devices, mechanical devices, people and animal. IoT is set to provide a turning point in the world of business. As the number of IoT devices continue to increase globally, businesses can take advantage of this in the transformation of their businesses
Digital Transformation Process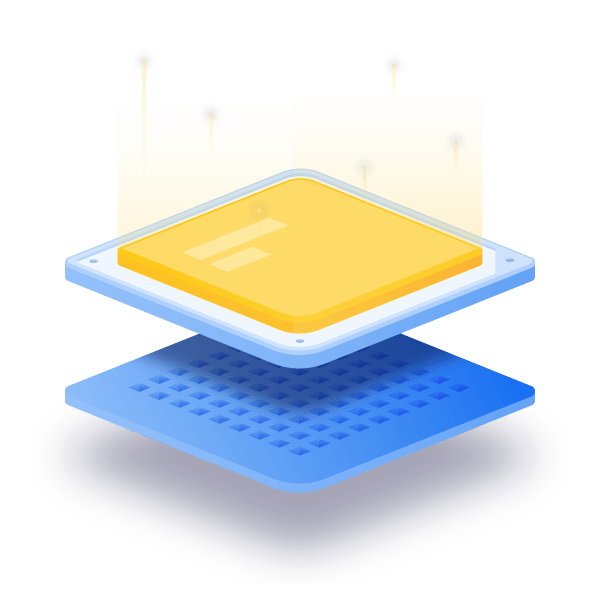 Digital transformation of your business is a journey that consists of several iterative processes.
Determine your mvp
Minimum Viable Product (MVP) is your value proposition (i.e the problem you solve) packaged as a product for the market in its basic form. Define your MVP with a focus on the value that your customers will get and what they are willing to pay for.
 An understanding of the value you offer is important to transforming your business, as it enables you to rethink your products while improving on the value. Value is not disrupted, it is products that are disrupted. Watch…
design your business model
You need to redesign your business model to leverage digital capabilities. Your business model refers to how your business operates, creates and captures value for stakeholders in a competitive marketplace. It involves how you structure your cost and revenue streams.
Some business models you may use (modify) are; market place, freemium, subscription, lease, auction, pay-as-you-go, franchise, affiliate, razor blade etc.  Read more
design Your DAP
Designing your 'Digital Awesome Product' (DAP) is important for digital transformation of your business. This involves making your customers journey seamless and giving them great experience consuming your product. You can achieve this by imbedding digital values into your minimum viable product (MVP) and address pain points on your customers journey.
deploy Your DAP
Implement your digital awesome product (DAP) preferably using agile methodology. It affords you the opportunity to deploy  in phases and going through rapid iterations based on customer feedback. The principle here is to deploy, fail fast, learn and improve. Continue until you achieve that product that gives customers a 'wow!' experience.
Build an ecosystem
Create an integrated (plug and play) platform that brings together stakeholders.  Create a system that continuously offers benefits to the members of the ecosystem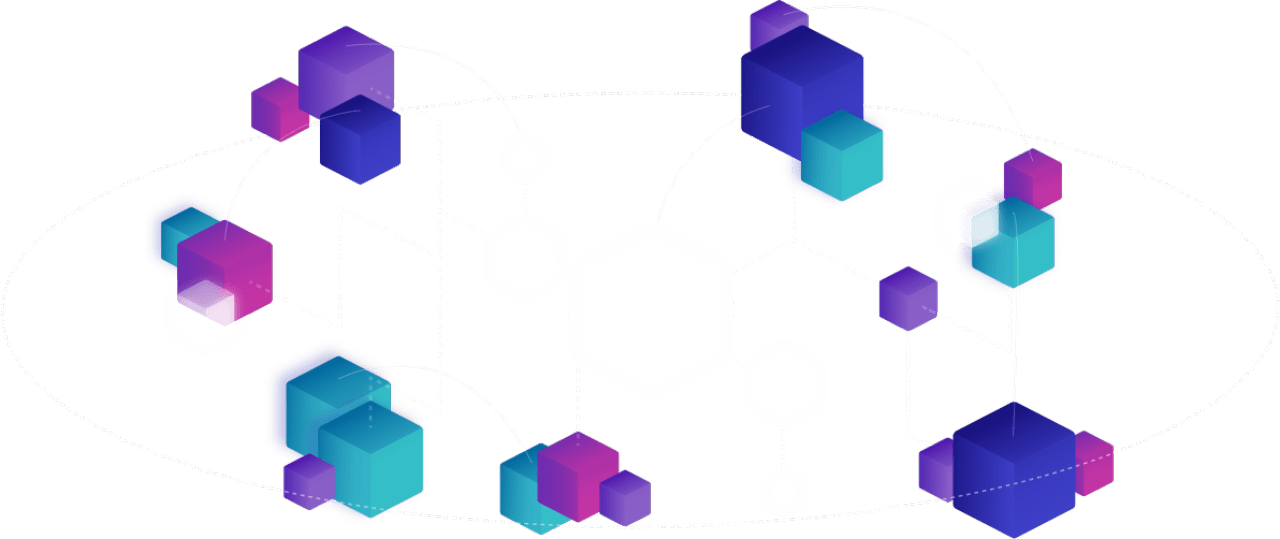 "Digital transformation isn't just about procuring a CRM, ERP, or office automation system. It requires building out what we refer to as systems of intelligence — digital feedback loops that help you better engage with your customers, empower your employees, optimize your operations, and reinvent products and business models"
"In Today's era of volatility, there is no other way but to re-invent. the only sustainable advantage you can have over others is agility, that's it. Because nothing else is sustainable, everything else you create, somebody else will replicate"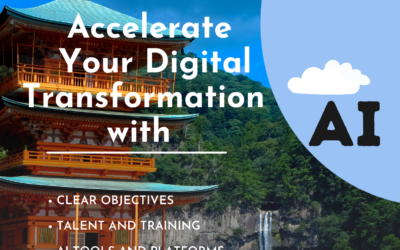 By strategically incorporating AI into your business, you can accelerate your digital transformation, creating a more efficient, innovative, and customer-centric organization. As a business executive, you need to strategically incorporate AI technologies into your...
Neeed Ideas & Strategies?
Get strategies to drive your digital transformation project